Welcome to Five On Friday!
This is the post for linking your posts to. My post is the one before this one and will be linked below later today.
Last week I announced that from 24th March the host of Five On Friday will be changing. You can read more about this
here
.
Tricky and Carly from FAST blog will be the new Five On Friday hosts. You can find FAST via this new badge. You can copy the code for your own use.
Thank you to everyone who wished both myself and Tricky all the best with the future of Five On Friday last week, I know that we both really appreciate it. I was so pleased to see that so many of you started using the new badge right away and that you went to visit Tricky's blog. Thank you for that!! I know that we are both very grateful for you doing that.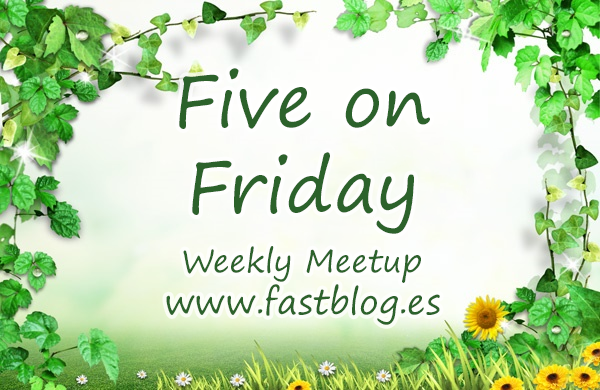 Instructions: Select all code above, copy it and paste it inside your blog post as HTML
Please link your post for this week below though and continue to do so until the 24th of March.
Thank you to everyone who has ever taken part in Five On Friday in any way, you have made it great and I am thankful for that!
I hope you have a great weekend, love someone close to you and be just a little kinder than you need to be!
Amy
********************